Outstanding Teen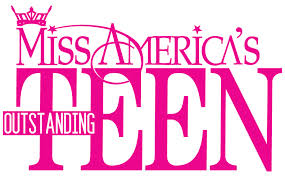 The Miss Westbury's Outstanding Teen program is an official fundraiser for the Miss Greater Watertown Scholarship program. The title provided through this program is "Miss Westbury's Outstanding Teen", since it is operated as an open pageant for teens. Teens are invited to compete annually to learn more about the Miss America Program and develop their skills at becoming an Outstanding Teen.
The program concentrates on developing confidence, poise, community service, interview skills and public performance. The Westbury's Outstanding Teen Pageant is a Scholarship Program associated with the Miss Connecticut and Miss America pageant system.

Miss Westbury's Outstanding Teen 2015
Serena Charbonneau

Past Miss Westbury's
Outstanding Teens

Past Miss Greater Watertown's
Outstanding Teens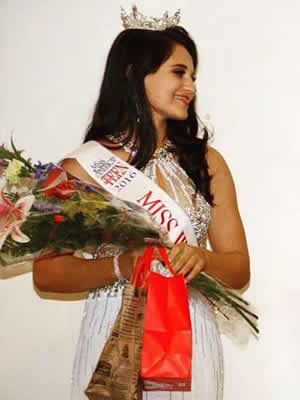 | | |
| --- | --- |
| Name: | Brooke Cyr |
| Hometown: | Waterbury |
| School: | Holy Cross High School |
| Platform: | Bettering Lives of People With MS |
| Talent: | Acrobatic/Dance routine |
2015 Sarena Charbonneau
2014 Margaret Luddy
2013 Margaret Luddy
2012 Alexa Champagna
2011 Nicole Nemense - Miss CT's Outstanding Teen
2010 Annalisa Sega
2009 Katie Stevens
2008 Becky Albini
2007 Taylor Jennett


2008 Sarah Cantito
2007 Kirsten Yerger
2006 Sarah Cantito


Brooke Cyr, Miss Westbury's Outstanding Teen 2016, is a student at Holy Cross High School where she was selected as a Student of the Month. Her scholastic aspiration is to pursue a degree in Physical Therapy. She is a member of her church choir, has participated in fundraisers for Multiple Sclerosis, Cystic Fibrosis and Autism as well as being a volunteer for church bingo nights. At the local pageant Brooke earned the Talent Award by performing an Acrobatic /Dance routine to "Every Time We Touch" and is promoting a platform entitled "Bettering Lives of People With MS".